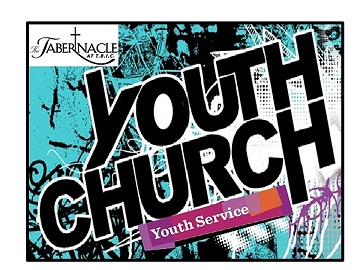 CLICK HERE TO APPLY:
http://media1.razorplanet.com/share/512461-9973/resources/1454450_TBICYouthPastorPositionDesciption2020.pdf
Because Our Youth Have SWAG!
S

incerely

W

ild

A

bout God! ~~~
S

aved

W

ith

A

mazing

G

race!

Youth Church Held 2nd & 3rd Sundays - Is A BLAST Experience!
(Bible Learning And Spiritual Training)
Youth Choir Serves 2nd Sundays & Youth Ushers Serve 4th Sundays.
The Nursery Is Open For The 10:45am Service Every Sunday (Ages 6mos. - 4yrs Pre-K)

Join Us During Youth Church 2nd and 3rd Sundays at 10:15am when the young people (High School and younger) are excused from the sanctuary to gather in the different age groups to get the Word of instruction while sharing and discussing spiritual matters on their individual levels.
Come as you are, bring your Bible and a friend if you can. Please allow us the opportunity to serve you and your family members when attending Tabernacle. We love sharing the Gospel and biblical principles with the youth in a setting and manner that is easily understood, relevant and applicable in their daily lives today.
Our Youth Church Ministry Aim is to win the souls of the youth for Christ and to develop them to become on fire for life in Christ. We want to reach each one and teach each one to become spiritually equipped to live a victorious, purpose-driven and God-centered life that is set apart from the wicked ways of the world and used to honor and worship God.
The Youth Church Ministry team of volunteers reaches them and keeps them
in an spiritual atmosphere of
Excitement!, Enticement! & Enlightenment!
Come Visit and Worship With Us This Sunday